A Message from Saint Michael The Archangel Given to Beloved Shelley Anna on the 19th day of January 2023
As the feathers of wings overshadow me ,I hear Saint Michael The Archangel Say.
People of Our Beloved Savior
Remain within the boundaries of Our Lord's Sacred Heart, where you will be shielded from the calamities ,that accompany the tribulation of these days.
Wars,and rumors of wars ,are coming upon the shores of each and every nation , because the BEAR (Russia) cannot be subdued.
People of America
Prepare for nuclear fallout.
Nuclear war is coming ,as America is targeted for destruction.
Pray for Divine Mercy,as you receive The Seal of God upon your forehead. Divine Intervention of Protection, surrounds the remnant.
Beloved People of God
Let your prayers be without ceasing.
The antichrist will bring about a false peace ,as he rises from the ashes of this world ,with domination that will be administered with his mark of damnation ,that will be under the appearance of convenance ,and necessity ,for the things of this world ,that brings death to the soul.

The mark of the beast will begin the reign of the antichrist.
Acknowledge your Guardian Angels ,who accompany you,and will lead you to safety,during these perilous times.
With my sword unsheathed ,I stand ready with multitudes of angels,to defend you from the wickedness, and snares,of the devil,who's days are few in number.
Thus saith ,
Your Watchful Defender.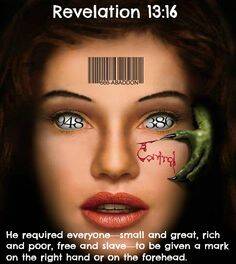 Conformation Scriptures
Douay-Rheims Bible

Peace I leave with you, my peace I give unto you: not as the world giveth, do I give unto you. Let not your heart be troubled, nor let it be afraid.
Repent therefore, and turn again, that your sins may be blotted out, so that there may come times of refreshing from the presence of the Lord.
(Acts 3:19)
Seek the Lord and his strength. Seek his face forever more.
(1 Chronicles 16:11)
Be sober and self-controlled. Be watchful. Your adversary, the devil, walks around like a roaring lion, seeking whom he may devour.
(1 Peter 5:8)
For I am with you, and no one will attack you to
harm you, for I have many people in this city.
ACTS 18:10
Douay-Rheims Bible

And you shall hear of wars and rumours of wars. See that ye be not troubled. For these things must come to pass, but the end is not yet.
Signs of the End of the Age


4

Jesus answered, "See to it that no one deceives you.

5

For many will come in My name, claiming, 'I amthe Christ,' and will deceive many.

6

You will hear of wars and rumors of wars, but see to it that you are not alarmed. These things must happen, but the end is still to come.
Matthew 24:4-6
St. Michael the Archangel,




defend us in battle.




Be our defense against the wickedness and snares of the Devil.




May God rebuke him, we humbly pray,




and do thou,




O Prince of the heavenly hosts,




by the power of God,




thrust into hell Satan,




and all the evil spirits,




who prowl about the world




seeking the ruin of souls. Amen.
Create Your Own Website With Webador