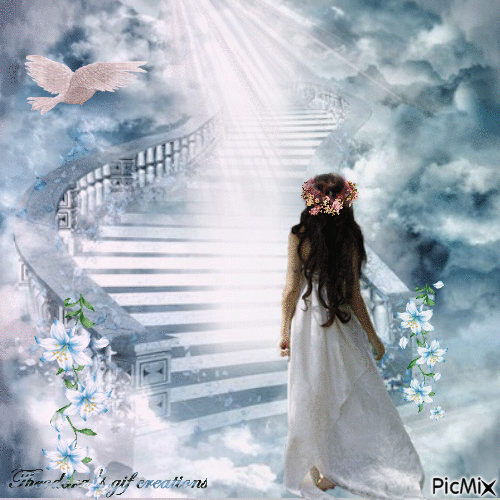 Dear Heavenly Father
Bless us with discernment and understanding
as we receive these Messages from Heaven
Grant us the wisdom that only you can provide
In Jesus name we pray
Amen
Let us unite our prayers
for the prayer requests that are in the comments below
Thank you
Saint Michael the Archangel,




defend us in battle.




Be our protection against the wickedness and snares of the devil.




May God rebuke him, we humbly pray;




and do Thou, O Prince of the Heavenly Host,




by the Divine Power of God,




cast into hell Satan and all the evil spirits




who roam throughout the world seeking the ruin of souls.
Amen.


Please leave your prayer request in the comments below ⬇️ May The Lord Bless You. Remember, The Lord has not abandoned us!🙏
I unite my prayers with yours. Prayers for healing and conversions of your loved ones. I pray that hearts be quickened by the Holy Spirit so Our Lord's Divine Mercy will cover their souls. I pray for miracles of healings for you and your loved ones. Amen.


Comments
Santa noche hermanita o hermanito pido oración de liberación y sanación pido al Señor para que me dé la luz de dónde ir y que camino seguir que hacer me encuentro aturdido y que me diga cuál es la mi misión la misión que el me a encomendado queiro hacer las cosas bien no mal pido por el perdón deis pecados
Darling Jesus, I Love you with my whole Heart Mind, Body and Soul, please Jesus give My Mighty Papa God a very big Kiss, Cuddle and and a Mighty big Hug and tell him that I miss him very, very much and I'm so, so Sorry for all of my sins for the past and present.
Please Jesus, ask Papa God for Mercy for each and every human soul on this earth, for all our Mortal and Vinal Sins, please Jesus and Mother Mary join with me and pray for Conversion, Reparation and Salvation of all Soul, especially for my own Family.
Please Jesus give us your blessings to heal our Marriages and Family Situations.
I Love You Heavenly Father, Jesus and the Holy Spirit, Mother Mary, St Joseph and all the Arch Angels, Angels and Saints, Please 🙏 for our Salvation to enter the Kingdom of Heaven Soon. Amen Lord Amen. 🙏❤️🙏
Jesus please heals my Mom and my sister also father Gabriel. Jesus please delivers us from our enemies, give us please an other apartment to live. You see Jesus where we're they do occult things and want to kill us, please save us. Give us please a new where to go. Thank you our Jesus.
Carine
I believe it's just the regular Rosary.
Doing a little research I found that each prayer group praying The Rosary for peace next to Our Lady's Immaculate Heart represents a bead of Light.
Dear Shelley Anna!
Dear beloved Catholic Brothers and Sisters from all over the world!


We appeal to you with an urgent, soul- and life-saving mission.

From Budapest, Hungary, we ask for your urgent intercessory prayers for the construction of the Chapel of Atonement of the Victorious Queen of the World.

The chapel, if constructed, will be a place of atonement for the whole world, as requested by Our Lady in a private revelation in 1940 through Sister Nathalie (1901-1992). It is a worldwide movement of reconciliation or expiation which must start in Hungary and must be spread all over the world.

This Chapel of Atonement is the forerunner of the Message of the Flame of Love received by Mrs. Elisabeth Kindelman in the 1960s and approved by Cardinal Péter Erdő in 2000.

The word of the Lord Jesus to Sister Nathalie:

"As salvation came forth from the stable of Bethlehem, so shall come forth My great work from Hungary: the abolition of sins, the sanctification of souls, the casting down of Satan, My victory.
The Hungarian people will win My favour. For the reverence and love for My Mother. Because of the atonement of Hungary, I am ready to have mercy on the whole world!"

"I want the good fragrance of atonement rise up to My Heart from the Hungarian country and to permeate the whole world. .."

Our Virginal Mother's requests:

"May the Church prepare for Me a place where I may descend with My graces to call to conversion My dear sinful children throughout the world."

The chapel was first planned to be built in 1944, but World War II thwarted the project. In 1947, with the approval of our Venerable Cardinal József Mindszenty, construction was restarted, but was stopped and demolished by the communist regime. Now a world war is threatening again, and again we are in the last moment to get it constructed!

In January 2023, our Cardinal Péter Erdő and the local authorities approved the construction of the Chapel of Atonement.

Although the original chapel cannot be built now, this solution was found after lengthy negotiations (in consultation between the ecclesiastical and secular authorities). As it is a nature preservation area, only such a small "Bethlehem stable" can be built, as the ecclesiastical and civil authorities see it accordingly. There is also great division among the atonement faithful over this matter, many of whom want a bigger, nicer chapel, according to the original plan. That is why we ask for your prayers.

Let us offer our prayers together, offer novena and fasting, so that the Chapel of Atonement can finally be constructed!


If you wish to donate, you can do so on this account:

Account holder: Budapest XII. district Hegyvidéki Önkormányzat
Számlaszám: 12001008-00155297-05200008
IMPORTANT! in the communication field please write: "ANNA-RÉT DONATION"
In case of transfer from abroad:
IBAN number: U29 1200 1008 0015 5297 0520 0008.
SWIFT: UBRTHUHB
https://hegyvidek.hu/english/news/fundraising-for-the-anna


More details about the life and diary of Sister Nathalie in English:
https://www.geocities.ws/atonement/v/


"Virgin Mary, Victorious Queen of the World, now show us your power!"

With love,
In the name of the Father, the Son and the Holy Spirit:

Istvan Ori-Kiss, on behalf of
The Atoning Family of the Children of the Holy Trinity
in Hungary

About the Children of the Holy Trinity:
https://engesztelok.hu/a-szentharomsag-gyermekeinek-engesztelo-csaladja/
When Our Lady says to pray the Rosary of Light , does mean we should be praying the Light/Luminous Mysteries?

I adore the Luminous Mysteries as these Mysteries reveal Christ's Ministry which I did not acknowledge prior to St Pope John Paul II instituting it.

Create Your Own Website With

Webador